FEUD MAGAZINE ISSUE 4
Printed Publication
—
feud magazine is an adelaide based, tri-annual street magazine. each issue features the best of local, emerging creatives.
this issue features one interview with an adelaide-born duo kicking goals in new york city, interview snippets with two emerging artists, a fashion editorial by the sea, and a suite of photographs taken by six local photographers.
•
Creative Director & Stylist:
Sharmonie
Literature Editor:
Anthony Nocera
Graphic Design: Louie Quilao
Photographer:
Jack Fenby
Model:
Lili Harrison
Assistant:
Violet Jordan
Interview (
Tania Debono
and
Drew Villani
): Sharmonie
Creative Writing: Jodie Guidolin and Anthony Nocera
Bralettes & bottoms:
KAT the Label
Rings:
Glacier Jewellery Design
Black knit, black camisole, crotchet vest, acne knit: SWOP Clothing Exchange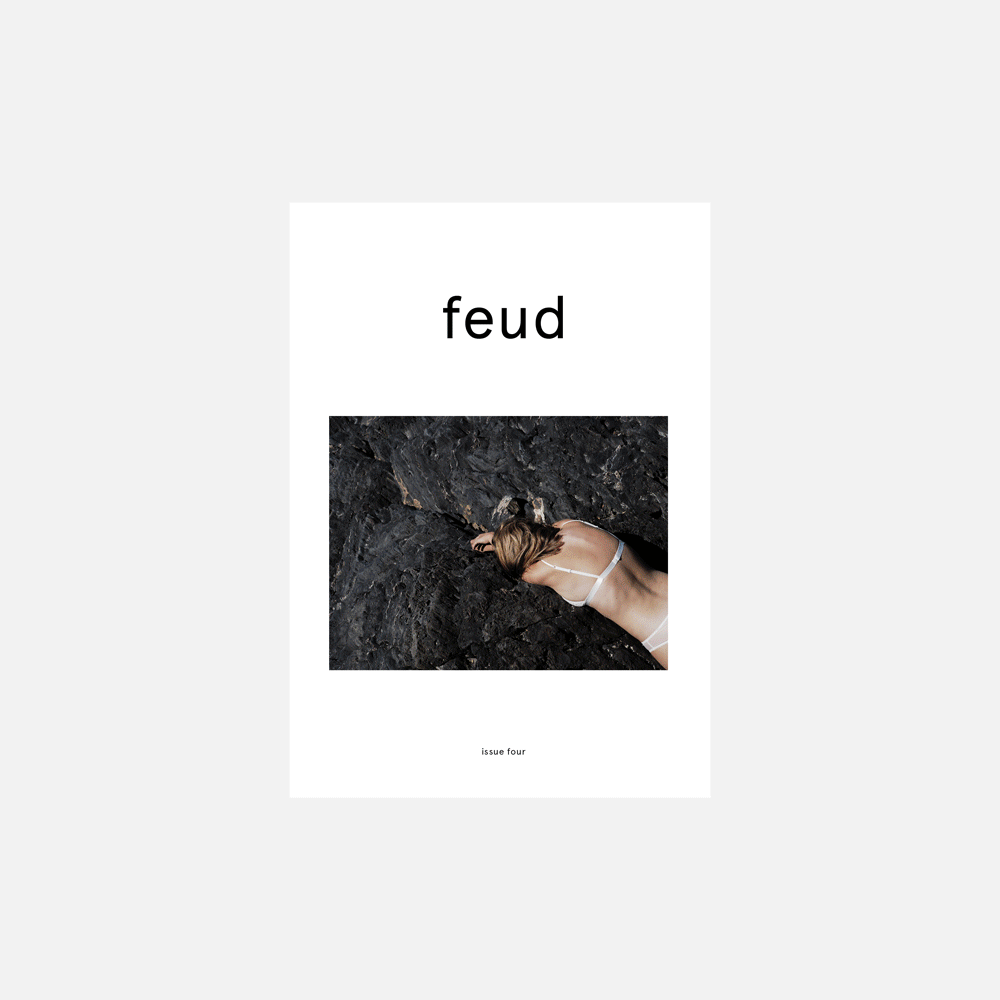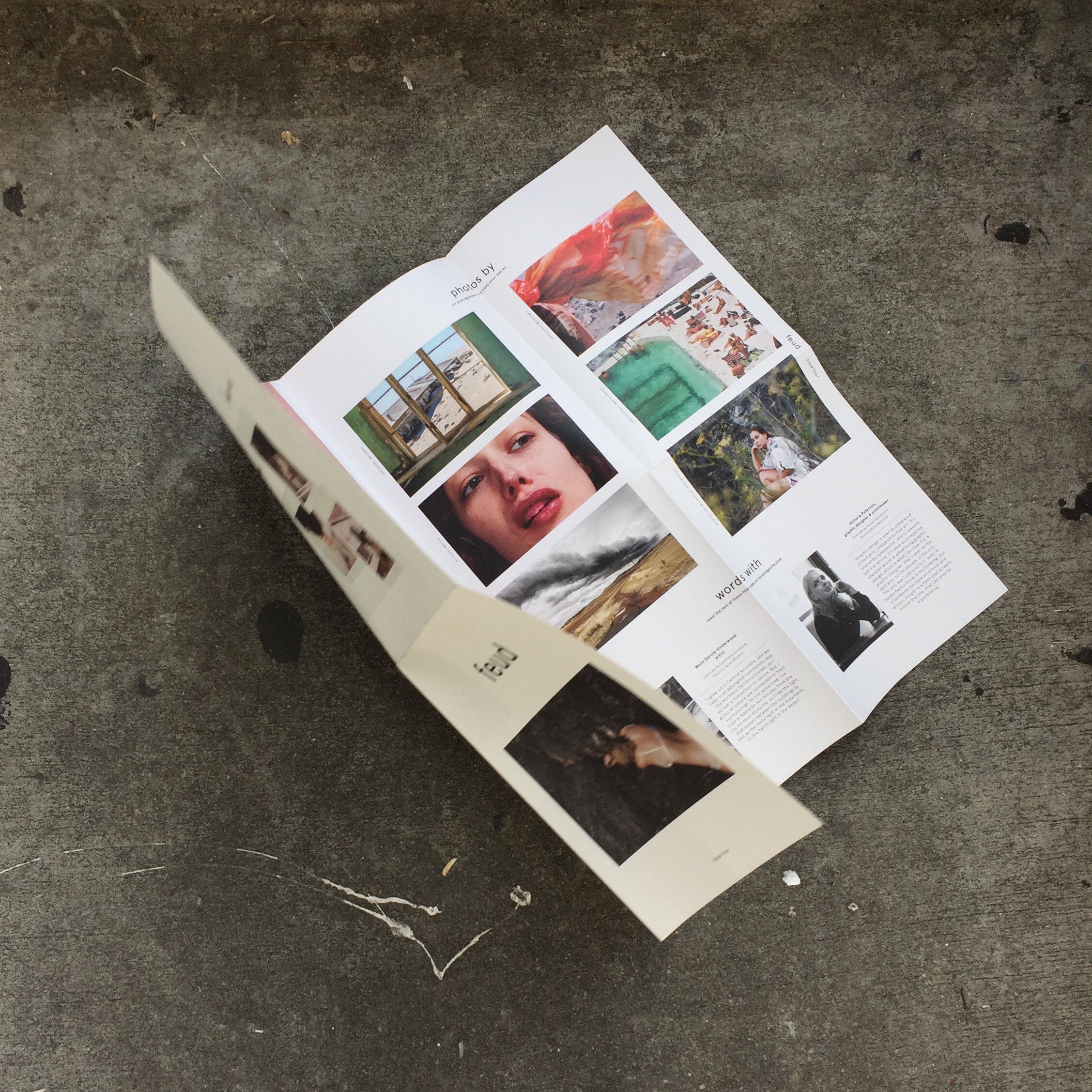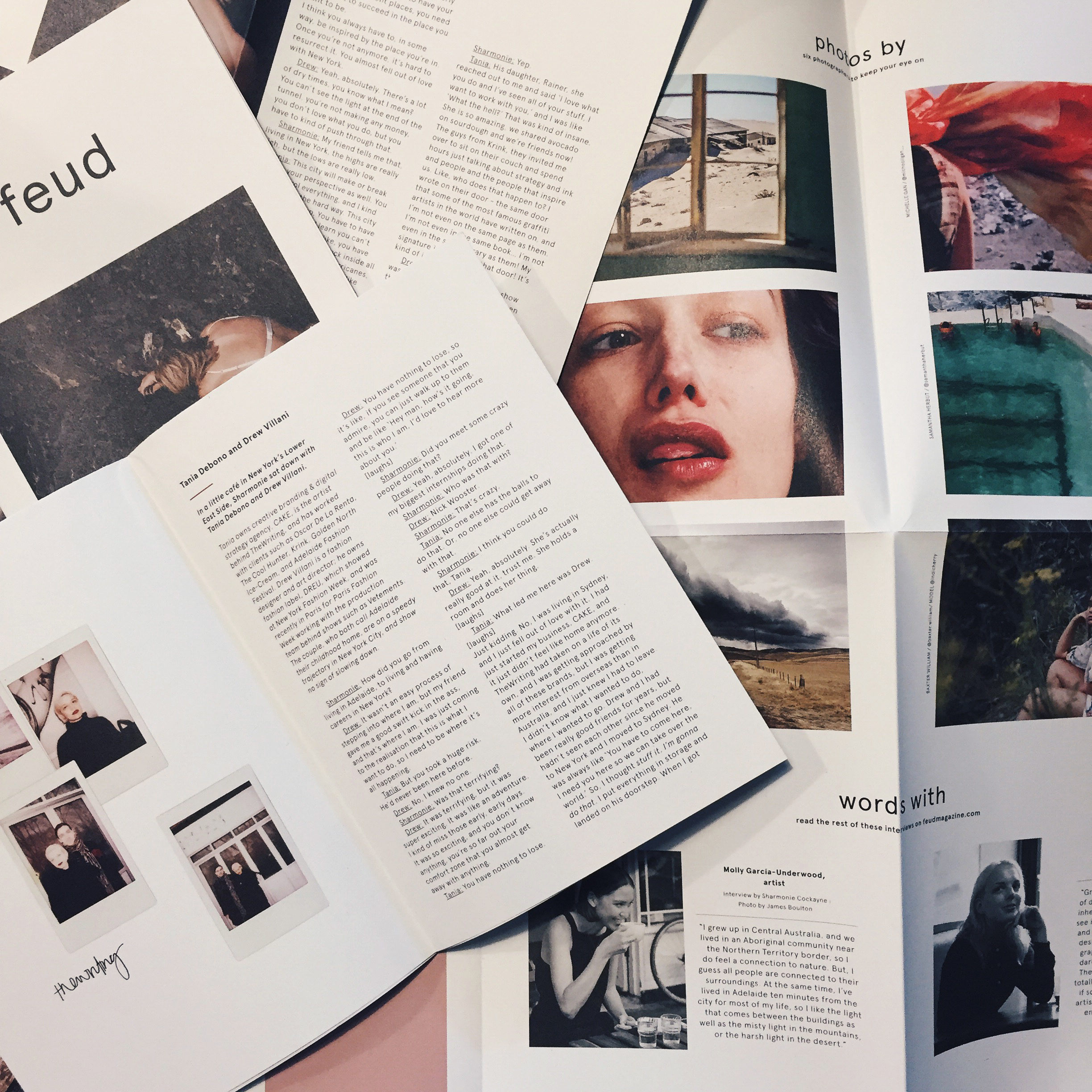 Published in association with
CityMag
by
Masthead Studio
Pty Ltd.